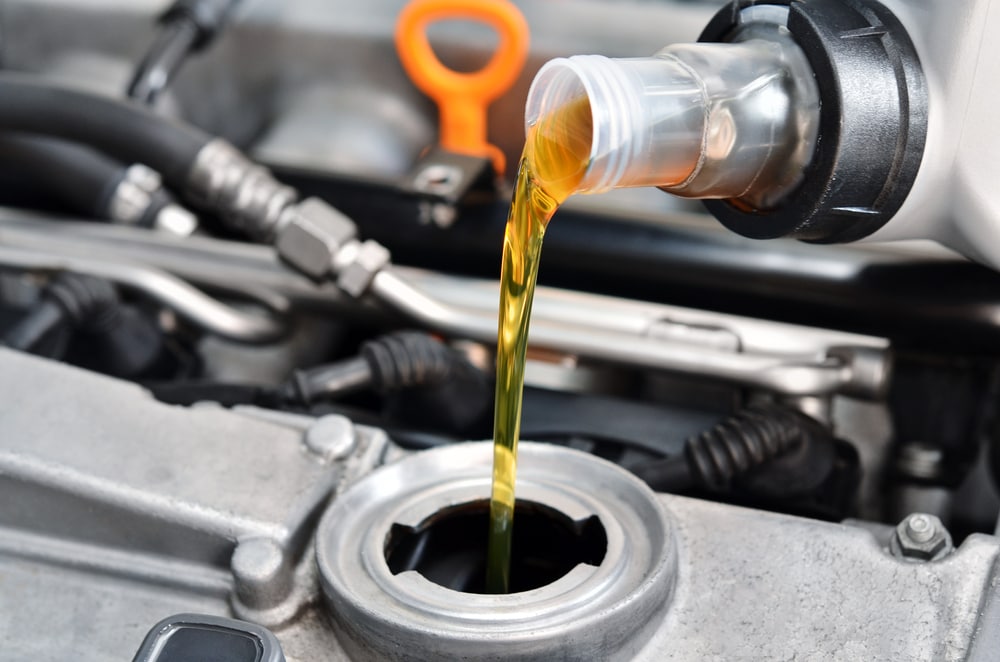 Is it time for your vehicle to get an oil change? Our Bayside Chrysler Dodge Jeep Ram service center is here and ready to help.
Our Mopar certified technicians, at our King George service center near Waldorf and Dahlgren, will make sure your vehicle's oil change is done right and quickly, so you can get back to enjoying the road.
When Should You Get Your Oil Changed?
Regular oil changes are extremely important to the health of your vehicle's productivity. Oil helps to lubricate your vehicle's engine, while absorbing heat and keeping essential parts working properly. 
Over time the oil will break down and lose its absorption properties, meaning it's time for an oil change. Knowing when to change your oil is important, so we are here to help you out.
Traditionally, oil changes needed to occur every 3,000 miles. However, now with modern lubricants most engines can get their oil changed every 5,000 to 7,500 miles. It's also a great idea to look at your owner's manual to know specific service intervals.
Get Your Oil Change at our King George Service Center
If your vehicle needs its oil changed, bring it to our King George service center, near Waldorf and Dalgren. Our Mopar service technicians have done countless oil changes and will have your car in and out. If your vehicle needs any other maintenance or serious repairs, our technicians can handle that too. 
For your convenience, you can schedule an appointment online. Be sure to also check out our service specials to save on your vehicle's next maintenance service.
If you have any service problems or questions please feel free to contact us online. Be sure to come to our Bayside Chrysler Dodge Jeep Ram service center for all your maintenance needs.