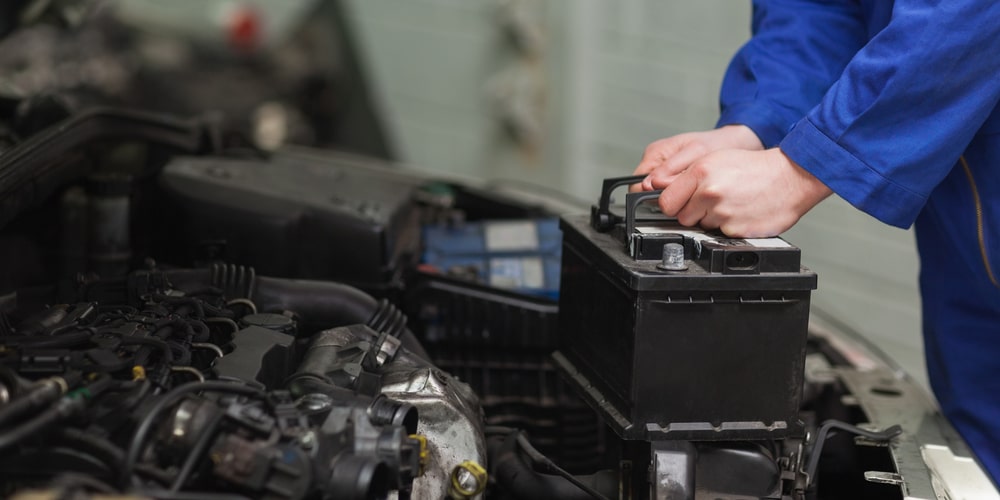 There are few moments more frustrating than turning the key or pushing the engine start button and hearing a labored sputtering from under the hood - a telltale sign of a dead battery.
As batteries age, they lose their ability to deliver that crucial surge of electricity that brings your engine to life every time you prod the ignition. 
To help you avoid getting stranded, our certified technicians outlined a few pointers to help you detect a dying battery.
5 Telltale Signs You Need To Replace Your Car's Battery
Slow engine crank
Indicator lights
Swollen battery
Corrosion around the battery
It's been four years since your last battery replacement
How Do I Choose A Battery For My Car?
When buying a new battery for your car, make sure it meets both the power requirements of your model as well as meets the physical dimensions of your battery compartment.
As a certified Mopar parts center, we stock a variety of OEM batteries to cater to the performance needs of your Chrysler, Dodge, Jeep, or Ram vehicle.
Recharge Your Drive With A Quick Battery Replacement At Our King George Service Center 
Time to replace your car's battery? Our automotive battery experts are on stand by to lend their expertise. Thanks to their Mopar certification, they know which battery will provide your Chrysler, Dodge, Jeep, or Ram vehicle the most optimal performance for your needs.
To save time on your battery replacement service, schedule an appointment online. We also recommend checking out our service specials for exceptional savings on your visit to our maintenance center.
If you have any questions about your vehicle's battery, don't hesitate to reach out to us at Bayside Chrysler Dodge Jeep Ram.