10 Sick Facts About The Ram TRX Pickup Truck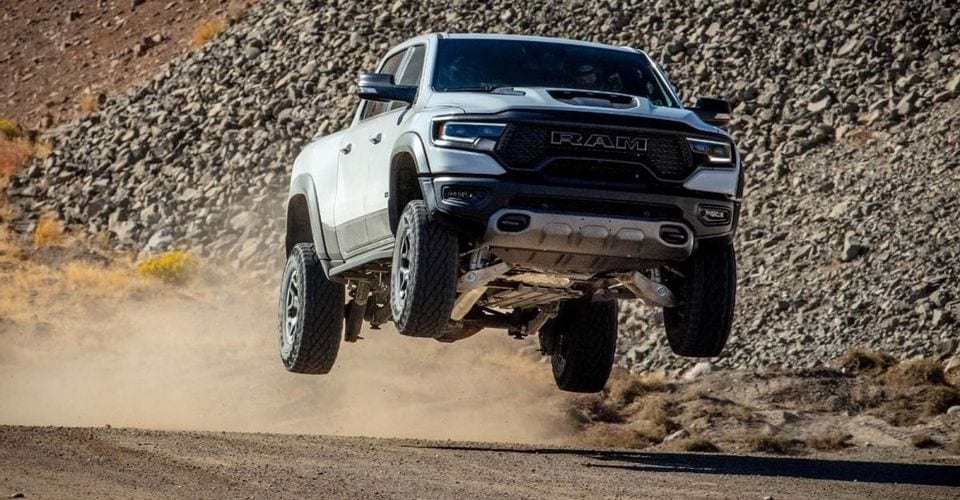 The popularity of pickup trucks in the US is at an all-time high, with the top three best-selling vehicles being pickup trucks. Pickup trucks are so popular that there are now categories within the market. For example, there are
heavy-duty trucks designed to haul heavy items
. Then there are the light-duty trucks, perfect for city dwellers interested in using them as daily drivers. The third and relatively new category is performance trucks. Performance pickup trucks are equipped with potent engines and premium components, allowing them to be quicker than some sports cars.
The latest entrant to the performance pickup truck market is the Ram TRX. The TRX is a limited edition truck and one of the craziest production pickup trucks ever. Let's explore some quick facts about this incredible truck.
The TRX Has An All-New Face
A HEMI V-8 Powers The TRX
The TRX Is The Most Powerful Mass-Produced Truck Ever
The TRX Is Built For Off-Roading
The TRX Has A Luxurious Interior
The TRX Is The First-Ever Ram With Paddle Shifters
Each TRX Will Have A Custom Plate Inside To Show How Special It Is
The TRX Has Eight Drive Modes
---
Accessorize your 2021 Jeep Wrangler 4xe with these new performance parts
Jeep Performance Parts now offers a range of cool new components for its electrified Wrangler 4xe.
Craig Cole | May 3, 2021 | Roadshow

"The 2021 Wrangler 4xe is the new hotness from Jeep. This hard-core off-roader melds the go-nearly-anywhere prowess of a standard Wrangler with the added efficiency and near-silent operation of a plug-in hybrid drivetrain. But for customers who want a little bit more capability or an extra dash of style, last week Jeep announced a range of new performance parts and accessories for the 4xe.
Available through the Mopar online store, these components include everything from all-weather floor mats and a molded cargo tray to off-road lights, a reinforced swing gate and even an awesome new front bumper. Arguably, the most important item on offer is a 2-inch suspension lift kit, supposedly an industry first for a plug-in hybrid vehicle. Priced at a not-unreasonable $1,495, this components set includes four springs, Fox shock absorbers, new stabilizer bar links, a bucket of fasteners and more."
---
Watch the Dodge Durango SRT leave a Mustang Shelby GT500 in the dust!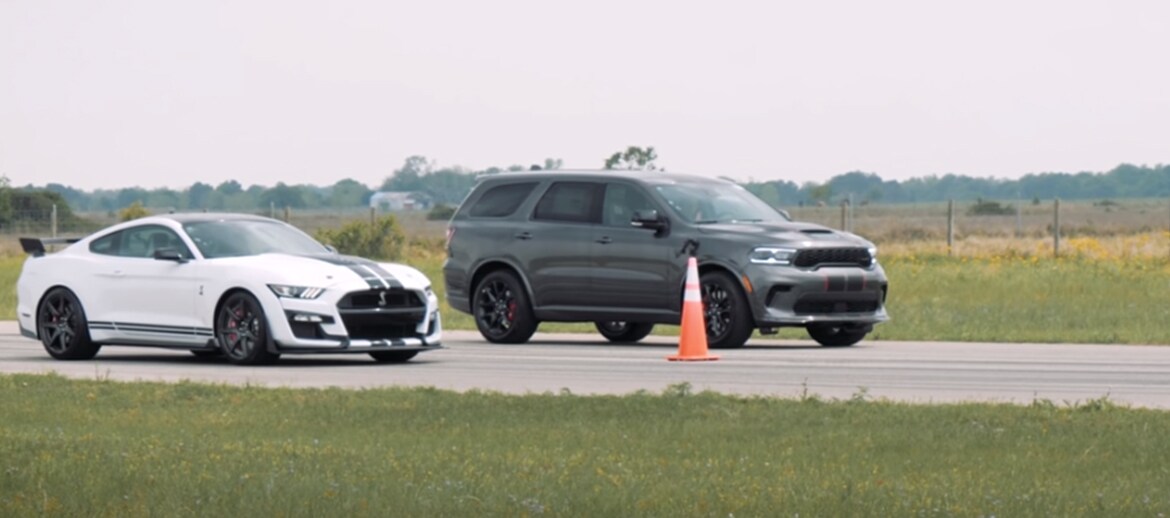 By DodgeGarage | April 20, 2021 | Read More
---